Five Must-Have Features for Family Caregivers Using Mobile Apps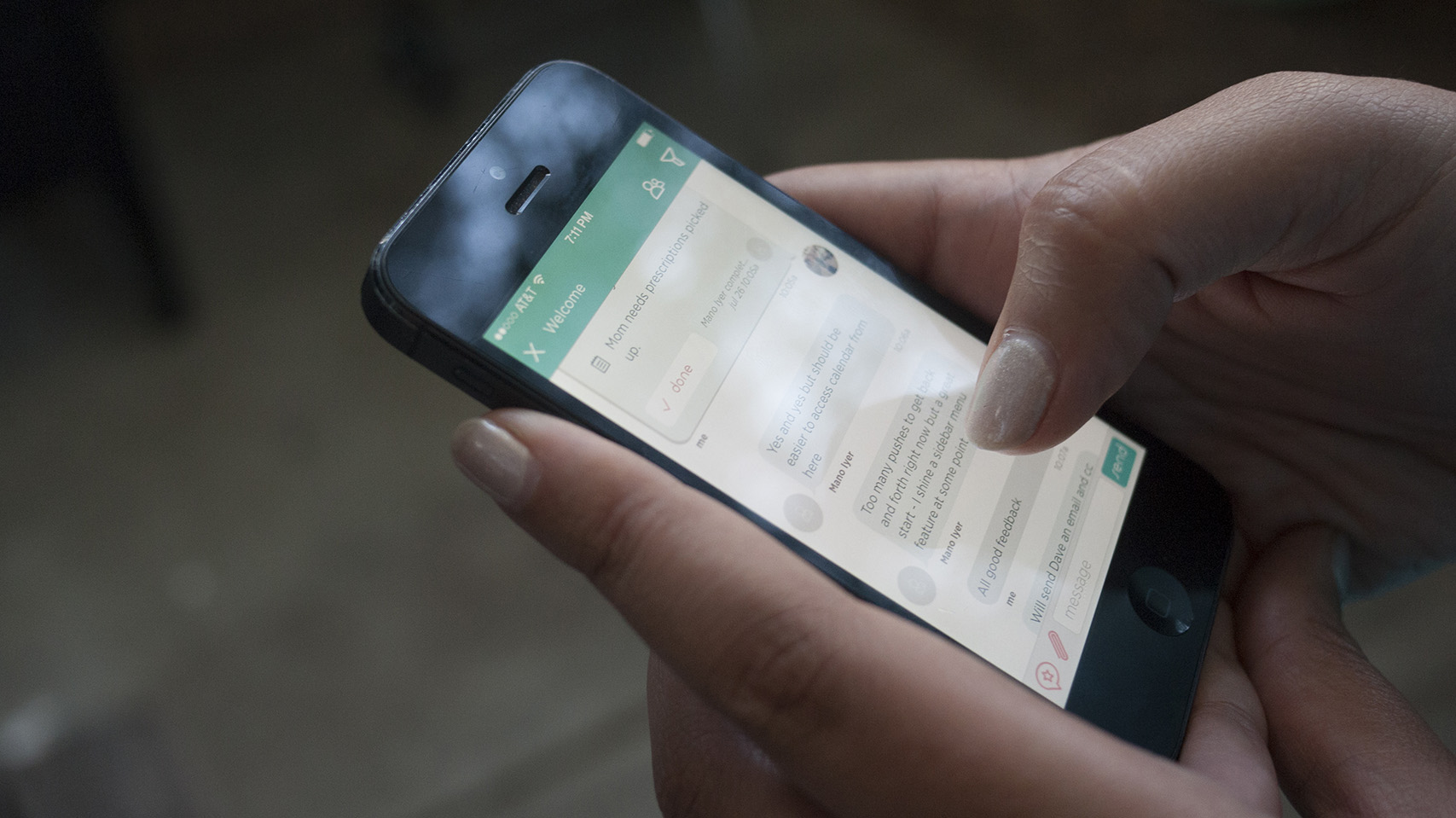 Using mobile apps for caregiving hasn't caught on as much as it could. According to a caring.com survey, only 7% of family caregivers have tried using a mobile app to help with family caregiving. That has to change. In order for you to try an app, however, you should know the features that are must-haves. Check out the five that we believe are critical to any mobile technology for caregivers.
For a deeper dive, check out our FREE comprehensive guide, The Beginner's Guide to Using Technology as a Caregiver.
Mobile
Caregiving moves at the speed of life. Anytime, anywhere, something can happen, and something has to be done. So any technology for caregivers must be mobile. You're almost not in the game anymore if you don't have some kind of mobile presence or a mobile app – something that allows things to happen anytime, anywhere.
Secure
HIPAA compliance is no longer an option when it comes to sharing health information between patients and professionals using mobile devices. Therefore all mobile apps for healthcare must be secure, private, and guarantee the confidentiality of patient/family to provider communication.
Simple
The technology cannot be complicated. No one in a care situation can spend a ton of time trying to learn a new app, or some kind of new technology, when caring for a loved one and/or manage care. Finding the time to learn something tricky just isn't going to happen. It has to be simple, and it has to be intuitive, with no new behaviors.
Shareable
People want to be kept up-to-date on how patients are doing. Whether those people are helping to deliver care or not, they want to know at least what's going on, and that's why "shareability" matters. That way, you can alert family and friends of all the things that are happening quickly and effectively. Increased efficiency with updates is what the technology should provide to be ultimately shareable.
Accountable
The last one – and most important – is accountability. Caregiving is about getting it done, getting it done right, and getting it done on time, as prescribed. Not doing it – meaning failing to adhere to the care tasks and care plan – can have serious consequences. Sometimes life and death consequences. The technology must communicate, notify, and record when a task is performed. That way, we and the other people on the care team can know if there are any barriers or challenges to getting things done per the doctor's instructions. We have to follow the plan to the letter, because not doing so can have devastating effects.
Does your healthcare application meet these criteria? If not, then it's time for you to download and install the Care3 mobile app. It's 100% FREE.